ST BERNARD'S FOOTBALL CLUB
A BRIEF HISTORY

In 1961 St Bernards was a very small school of less than 300 students but against the odds managed to win the ACC 1st XV111 football competition and from that fledgling beginning the seeds of a great club were sewn. Today St Bernards has grown to become one of the biggest football clubs in the State with over 700 registered players from our Auskick program to seniors. St Bernards is a major force in VAFA ranks and widely respected throughout the broader football community.

1963 saw the birth of a vibrant club co-founded by Peter Nathan and Jim Overman under the presidency of the late Kevin Tobin, the coaching of the late Jack Kent, and comprising most of the 1961 school premiership team.

Immediate success followed with the club being the first ever club in VAFA history to win senior and reserve premierships in its inaugural year. Another important milestone in 1963 was the opening by the College of a new campus in the current site at West Essendon which remains a strong supporter of the club and source of many recruits.

St Bernard's made it two senior flags in succession in 1964 winning the D Grade grand final against Old Brighton Grammarians. C Section proved a somewhat tougher nut to crack, but after consecutive preliminary final defeats in 1966 and 1967 the side made it through to the premiership decider in 1968. While disappointed to lose the grand final against Footscray Technical College Old Boys, the club continued its rise being promoted to B Grade for the 1969 season.

The 1969 season also saw the club enter a team into the Under 19 Division (2) competition under first-time coach, Gus Mitchell, and like the Seniors and

Reserves before them, they had immediate success winning a hard fought Grand Final against St Kilda CBC Old Boys by 6 points. Following his success with the Under 19s, Gus was appointed coach of the Seniors in 1970 and he took the team into the 1970 Grand Final and promotion into A Grade for the first time. While the Seniors were disappointed to lose the 7A Grand Final to Old Scotch, they had their revenge when they were drawn

to play Old Scotch again in their first game in A Grade in 1971.. The game was played at Old Scotch's Camberwell Oval and, after the premiership flag was unfurled, St Bernard's proved to be the dominant team and went on to a resounding win. Coincidentally, St Bernard's and Old Scotch are the only 2 teams in the history of the VAFA to have reached A Grade and have never dropped back below B Grade.

St Bernard's enjoyed great success in the seventies, contesting three A Grade grand finals, losing the first of these to then VAFA powerhouse, Ormond Amateurs, in 1973 before winning the 1975 flag against great rivals, North Old Boys.

After just thirteen seasons in the VAFA the club had reached the very pinnacle of the amateur game, an achievement which ranks with the most noteworthy in the competition's history. The 1976 season saw the same two sides contesting the grand final with North Old Boys turning the tables. Adding to the trophy cabinet, St Bernards won Under 19 Division (1) flags in 1972 and 1977 and Peter Aughton won the coveted Woodrow Medal in 1977.

The 1980s opened with Bernie Angel winning the clubs second Woodrow Medal in 1980 but the remainder of the decade saw St Bernard's alternating between A and B Grade, winning B Grade premierships in 1984 and 1987 and another Under 19 (1) flag in 1983. During this period the club established Juniors who competed in the Essendon District Football League before moving to the Western Region Football League.

In 1991 St Bernards prevailed in our B Grade grand final clash with Old Xaverians and returned to A Grade. Luke Gollant took out our third Woodrow medal in 1998 and after appearing in several finals series the club made the 2000 Grand Final losing to Old Xavs. In another significant development for the club in 2000 Junior President Mick Overman established St Bernards Auskick program which has grown to become one of the largest in the region.

Another finals appearance in 2001 was followed by our second A Grade flag in 2002. The side produced a scintillating all round performance to defeat Old Xaverians by 31 points and Danny Byrne became the club's first 'Jock Nelson Medalist' for best afield in an A Grade grand final.

In a strong period for the club St Bernards played off in all three Grand Finals in 2003 with our Under 19 (1) side Premiers and undefeated Champions, the Reserves made it two flags and the Seniors just missed a clean sweep being Runners up to Old Xavs. The club made its third consecutive A Grade Grand Final in 2004 being Runners up to University Blues.

2005 proved a difficult year for St Bernards at Senior level with twelve of its 2004 A Grade Grand Final players moving on, many to higher levels and the seniors relied heavily on our Junior program to remain competitive before moving back to B Grade in 2008. However, during this period the club experienced huge growth via the development in our Junior program, a flourishing Auskick program, the re-introduction of Club 18 football and in 2010 the addition of a Thirds side into VAFA football.

In 2010 the club achieved a record number of player registrations with 635 players (from Auskick through to seniors) more than doubling our numbers in less than a decade and in that period the club has had seven players drafted to AFL ranks.

In 2013 the Club Celebrated its 50th Anniversary Year. Its was certainly a year to remember with highlights including an award nominated book "Forever Strong" overseen by Managing Editor Matt Mulkearns and Editor Sophie Arnold. The 720 strong "50th Anniversary Celebration Ball" was truly a night of nights, as the "Team of the Half Century" was revealed. A commemorative framed jumper now hangs proudly in the Pavilion listing all the talented players that lead the way at the club.

2013 also saw the expansion of the clubs business coterie group the "Diamond Dogs" under its chairmans Vinnie McGuire's passionate stewardship. the "Diamond Dogs" play a vital role providing financial support, positive ideas and driving our "Jobs Network" ,helping young players secure career pathways. In addition the "Ladies Network" was launched and under industrious chairperson Angela McGuire, immediately grew to 250 plus ladies engaging with and participacting in a wide range of events and functions. The Ladies of St Bernards have been the unsung heros at the club, giving 50 years of tireless volunteer and family support, and its fitting indeed to see that section of the club community formalizing their engagement through this network.

From a small club with only Seniors and Reserves sides in E Grade in 1963 St Bernards now fields twenty teams across three competitions.

VAFA (Six sides: Seniors, Reserves, Thirds, Under 19 Premier, U/19 North & U/19 Colts
WRFL (Thirteen Junior sides from Under 9 to Under 16) plus a large Auskick program of over 150 boys and girls.

So each week some 650 players run out for action at the club, proudly supported by a network of volunteers also numbering in the hundreds. Communication plays a vital role in the clubs significant on and off field activities. The club has embraced multiple channels to ensure this communication happens in a timely and efficient way. Via sms, twitter, facebook, email and website, people across the club are fully informed on all football, social and event matters. We would encourage you to join one or all of these mediums and be a part of a vibrant and growing club as we progress through season 2014 and beyond.

Season 2014 saw the appointment of Anthony Rock as Senior Coach, with playing and coaching experience in AFL programs, and multiple EDFL Premierships, he brought a high level of professionalism and strong focus to the club. The football academy also started to deliver rewards, with the U19's winning the 2014 flag in a dominate 7 goal win, over traditional rivals St Kevins. The seniors finished top of the ladder, however exited after two hard fought but losing finals. 

2015 proved to be a hallmark year. Fired by the pain of missing out in 2014, the Seniors lead by Anthony Rock and captain Tom Caven, had a mix of experienced players like Adam Bentick, Chad Jones, Simon Caven, who were joined by young guns Mitch Hannan, Alex Boyse, Tom Sullivan and Ben Ronke. In a Grand Final considered one of the best in VAFA history, the club secured its third A Grade flag, in a stirring 7 point win over Trinity at Princess Park. The U19's continued their fine form making it to another Grand Final, which ended in a narrow loss. 

In 2016 Mark Riley was appointed senior coach replacing Anthony Rock, who moved up to an AFL role with Fremantle. It proved an extremely difficult year, with multiple players having left the club, and Bernards were relegated to B Grade.

2017 was the start of a rebound, with multiple players from the 2014 under 19 flag team, like Mitch and Chris Hughes maturing into strong contributors. An overtime loss to Scotch in the Preliminary Final was a heart breaker, however the club had clearly improved materially.

The result was a dominate year in 2018, powering to top position in season, and a 90 point B Grade Premiership win over Carey, and a return to A Grade. 

2019 saw the Junior Club embark on a rebuild, and the Auskick program, under Auckick Volunteer of the year Ben Hogan, surged to a record 220 players, a big plus for the long term future of the club. The seniors despite further player turnover and retirements, fought bravely and stayed up in A Grade.

2020 was lost to Covid however the Club worked hard and kept communicating and engaging with the club community.

2021 was a very stop start year under new coach Paul Groves, in the end just 11 games were played due to covid. 

2022 saw a very young Senior team develop their skills but ultimately struggled in a high level competition, the year ending in relegation to B Grade. The Junior club continued to grow its numbers, again pointing to a strong long term future for the club.

2023 Steve Alessio former Essendon Premiership player, AFL development Coach and EDFL U19 Premiership Coach was appointed. 

It is a remarkable history, from humble beginnings St Bernards is now one of the most respected clubs in Victoria providing superb facilities, first class coaching and a wonderful family environment to its players and supporters.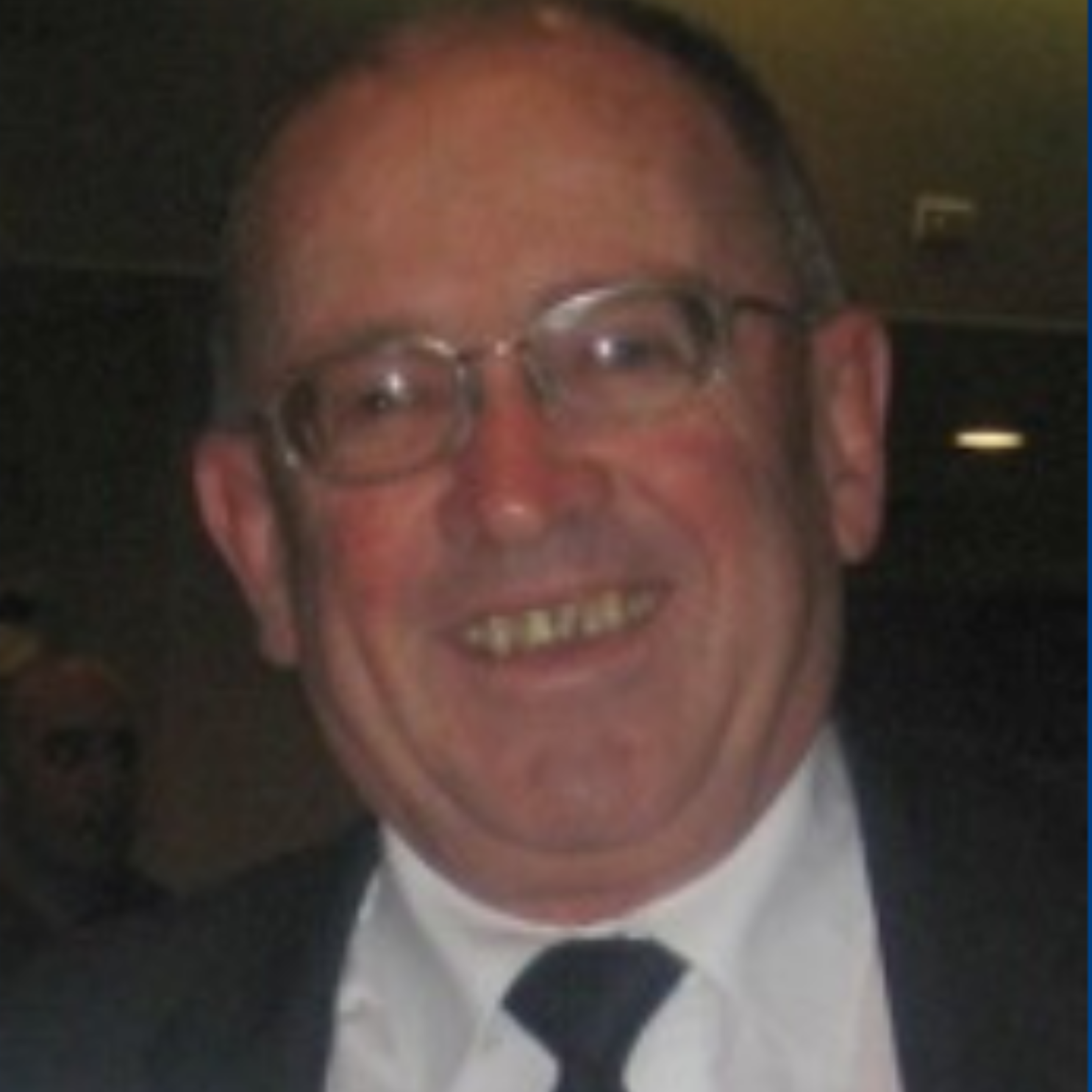 In Loving Memory
Co-Founder Peter 'Nartz' Nathan
"Nartz", as he was known to so many, served on the Executive from 1975 to 1986 and has been a popular figure at St Bernard's for many years.
He acted as team manager for several Big V teams and was a regular at Big V reunion functions.

Community Sponsor of St Bernards Football Club - TAC
Transport Accident Commission

We along with our road safety partners are working to achieve the vision of no deaths or serious injuries on our roads. We are moving towards a future where every journey is a safe one.

It is not acceptable to see death or serious injuries as inevitable on our roads.

-